Bricklin and Dustin have known each other for as long as they can remember. They grew up just blocks from each other and went to high school together, but they are not high school sweethearts. In fact Bricklin often teased Dustin through high school, calling him only Pigeon. Perhaps this should have been an indication that she had a crush. But their love has taken years to develop, and now they're planning their 2018 wedding.
Bricklin knew for sure that Dustin loved her when he hugged her during a particularly stressful day at work. She says, "I could see his expression through the reflection on the microwave and I knew he was smitten."  For Dustin, it was the time Bricklin called him after a camping trip the moment she had cell signal.
We met on a snowy morning on a country road in Meaford for their engagement photos. I photographed them cuddling, snuggling, and giggling. You can see it written all over their faces how much they love each other. Dustin looks so intently at Bricklin, while all she wants to do is make him crack up. And she does succeed! Just have a look…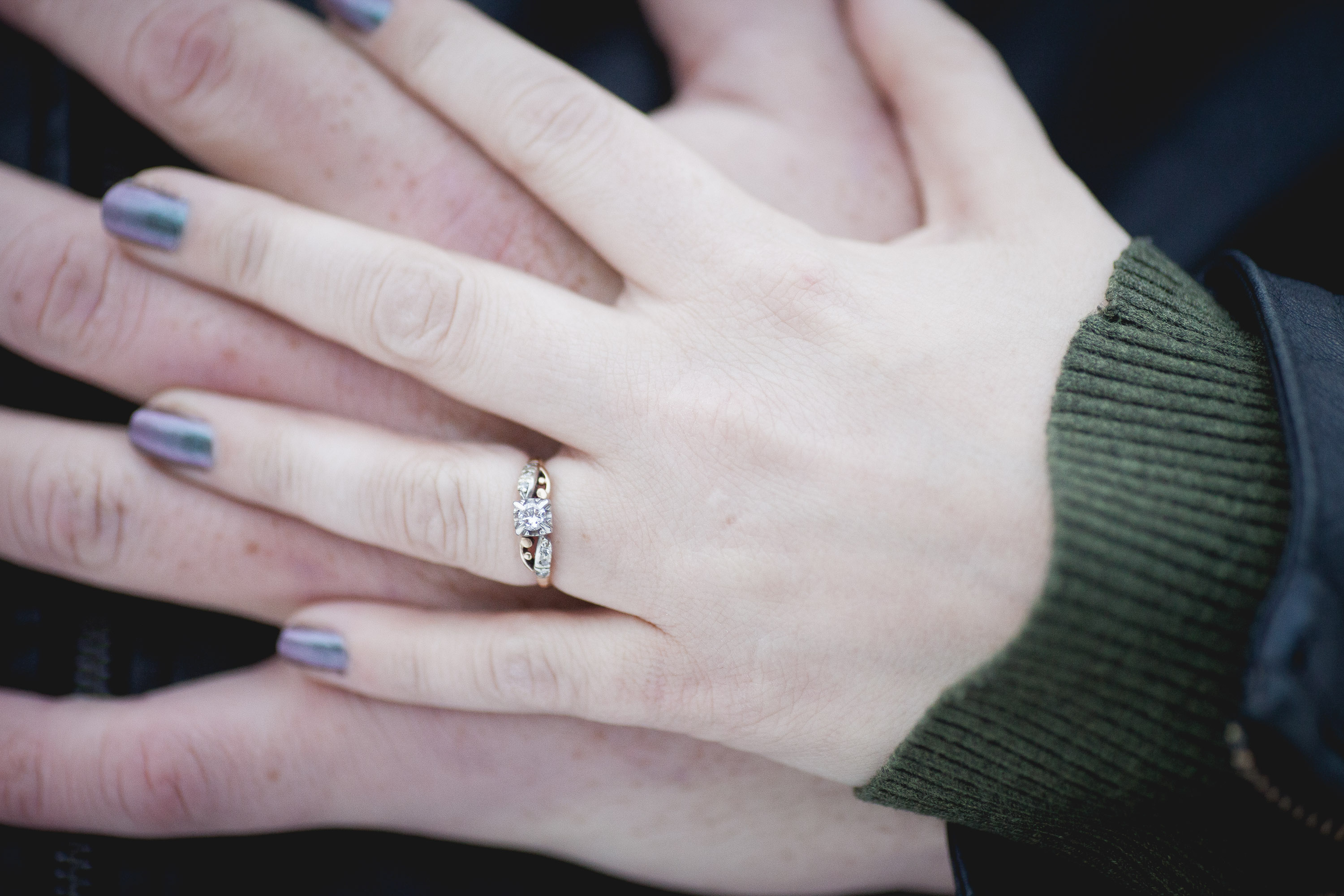 Do you love the romance in these photos as much as I do? Winter is such a romantic time for couple portraits. If you agree, click here to contact me, and let's discuss how I can help you create some spectacularly romantic artwork for your beau.