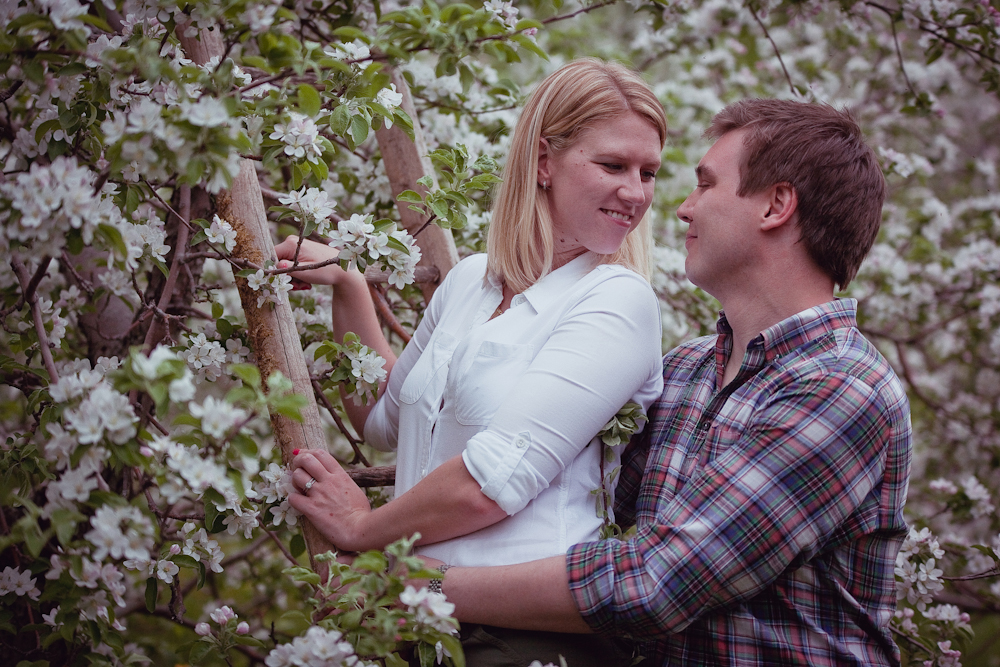 When we met Megan and Mike were so shy, except when they described where they wanted their engagement photos to be taken. Mike's family orchard with wide open fields, a green barn, and rows and rows of blossoming apple trees… I was so excited. The orchard was the perfect backdrop for their session, but it wasn't the highlight.
The first moment Megan and Mike looked at each other and Megan stuck her tongue out I had a whole new energy for their shoot. They were so cute and goofy and weren't shy to share it. I loved photographing them frolicking through the orchard and rough housing in the grass. Mike even warmed up and showed a bit of his affectionate side giving Megan huge hugs and smooches.
I can't wait for the wedding.