Before he proposed, Paul and I sat in his car hoping for the rain to stop. It was pouring! He had meticulously planned his Blue Mountain Village proposal to Joanna and he wanted to, at the very least, pop the question outside. Joanna's friend had brought her to Blue Mountain for a day of shopping and relaxation at the spa. What Joanna didn't know was right before lunch Paul would be waiting on the docks outside Oliver and Bonacini with flowers and an engagement ring. But it didn't look like the sky would let up.
We thought, what the heck?! We grabbed a couple umbrellas and headed for their meeting spot, where the most amazing thing happened. Just before Joanna arrived the rain drops became more and more sparse. And shortly after Paul got down on one knee the sun started to come out. If that doesn't tell you that it was meant to be, I don't know what will!
Congratulations Paul and Joanna!
This is when Joanna said, "But I'm going to photo bomb!" To which her friend responded, "No. You have to go over there…"
Later she admitted that she thought he looked an awful lot like Paul from behind.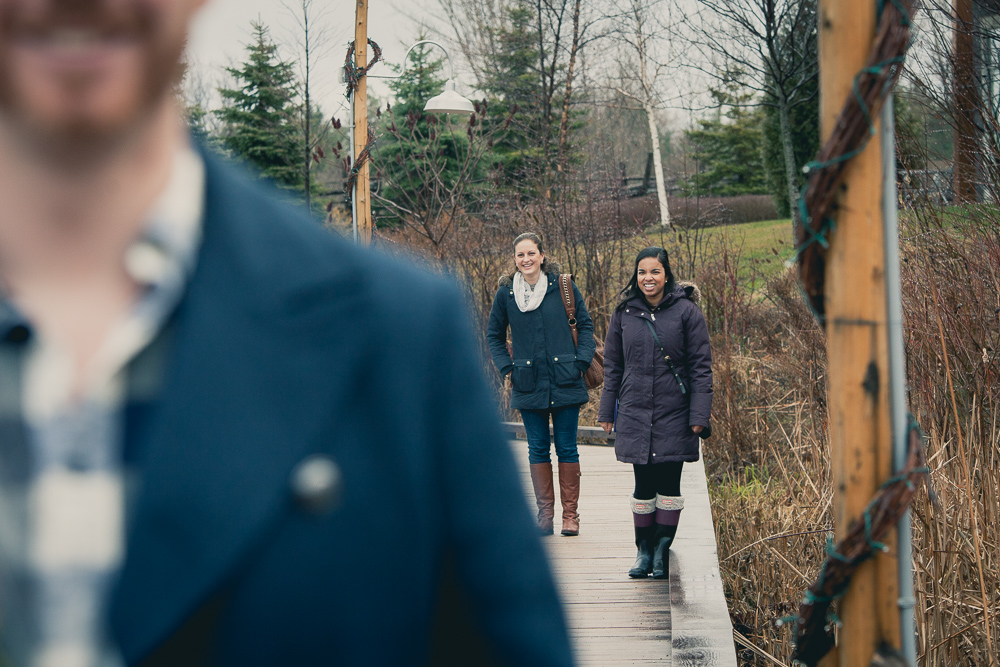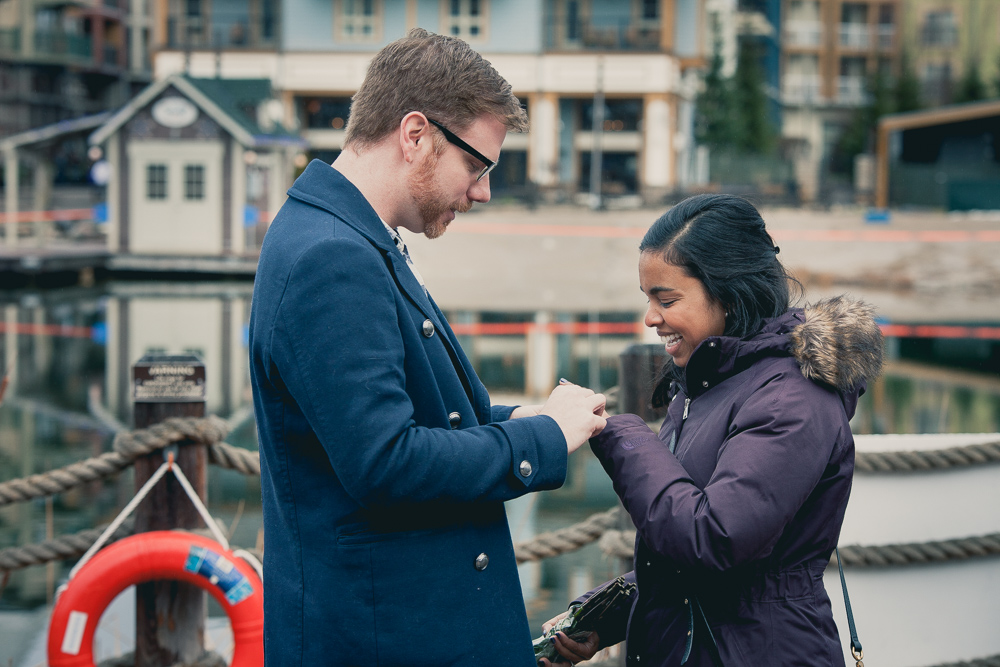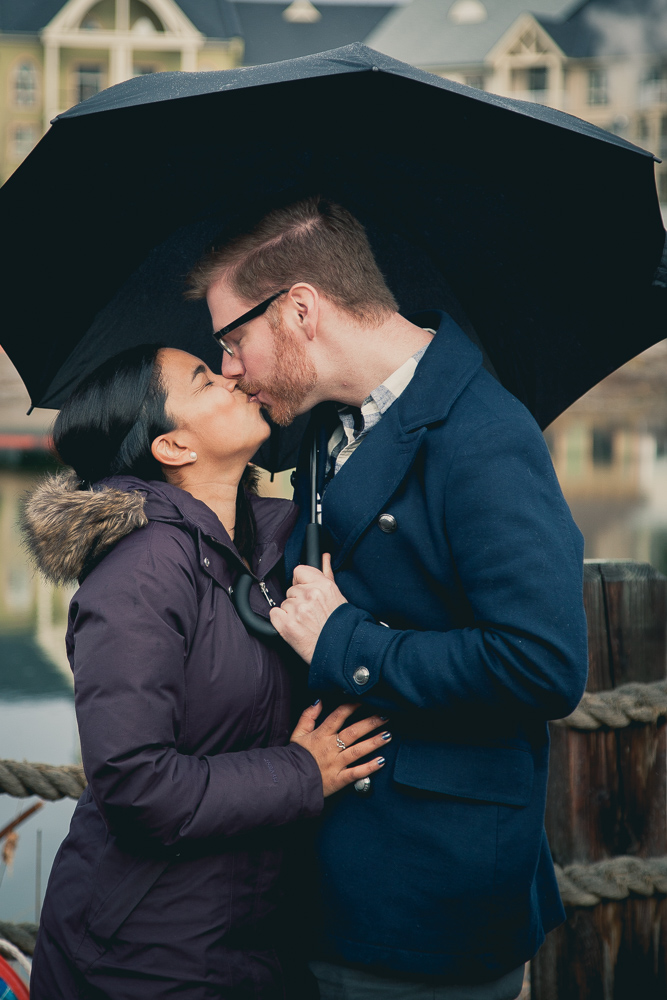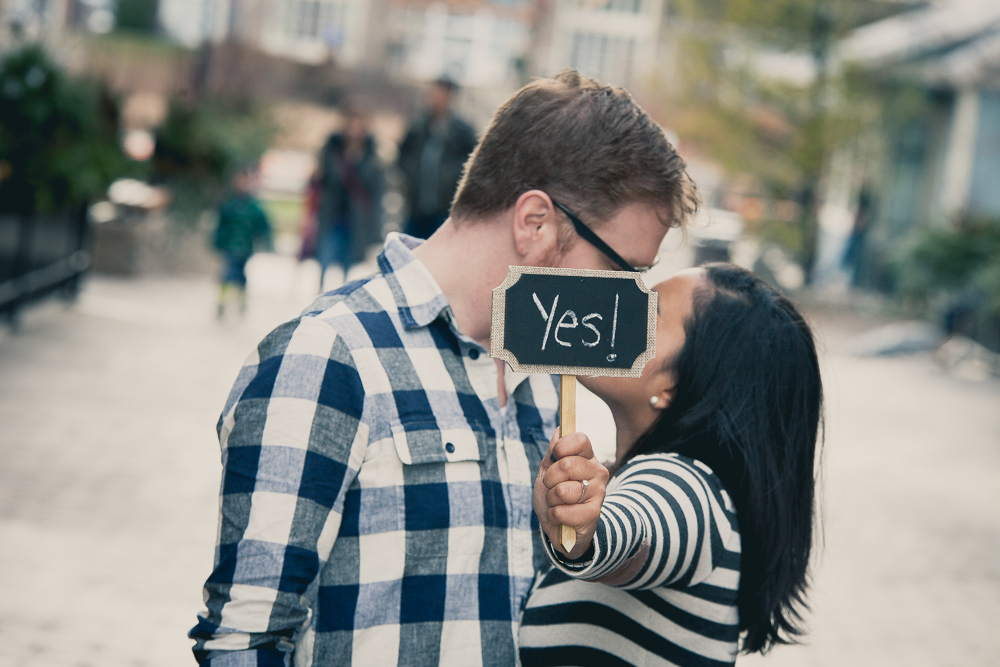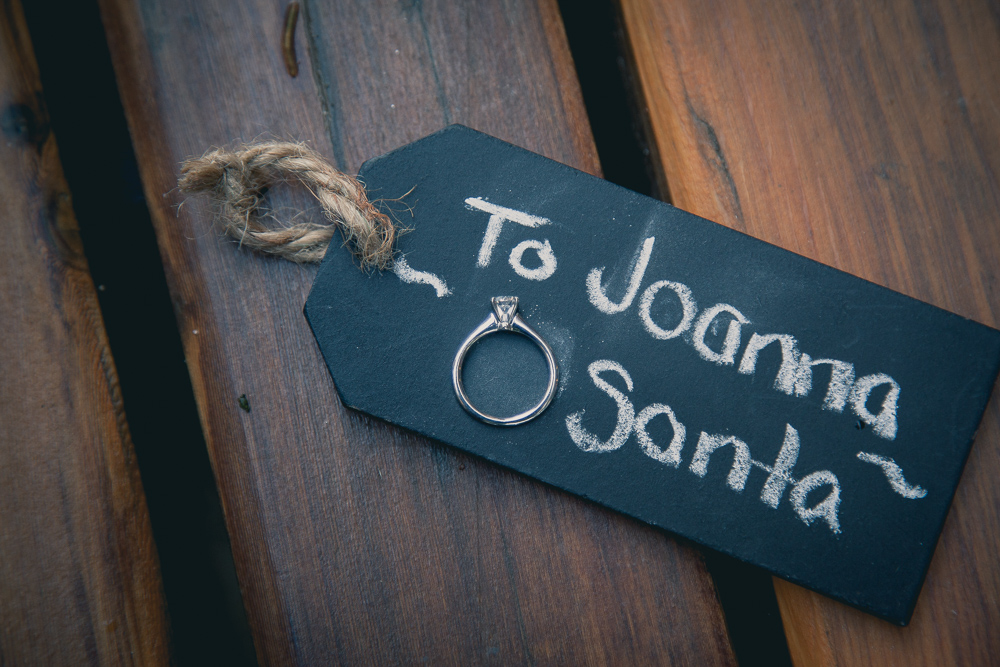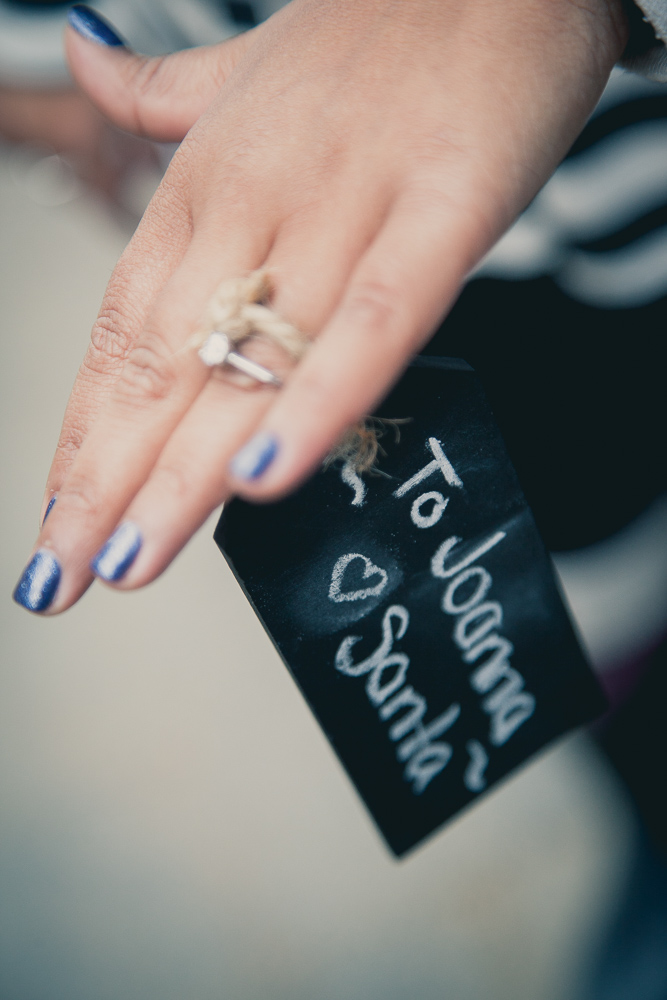 Blue Mountain Village Proposal Photography
You're planning a surprise proposal, and you're nervous. This is the one moment that you have 100% control over and that is a lot of pressure!
Not only can I make the experience 10x more special with beautiful photography, I can help you plan and execute it to perfection. Working with me takes a lot of the stress and nerves out of it, because I'll be there to cheer you on (on the inside… because if I did that out loud, I'd give away the surprise).
If you'd like to explore proposal photography for your big surprise, tap right here to contact me! I'll help you out!
Share With A Friend
Use the buttons below to share this proposal with someone special. Especially if you're trying to send them a particular message… If you know what I mean…