Weddings are a little bit different each year when forgotten traditions are brought back and contemporary elements are adopted. 2016 is no different. I've been browsing Pinterest to the point of obsession for a glimpse into what I might see this year and I've picked out four of my favourites to share with you. Use them as inspiration or rebel against them for a unique 2016 wedding.
Something Old: Shoulders and Sleeves
Where in the recent past you might only have seen sleeves at more conservative ceremonies, strapless dresses are starting to take a back seat to dresses with shoulders or sleeves. A lot of lace has been popping up in my search with Bateau and Queen Ann necklines. I remember this classic look from Karen and Chris's wedding two seasons ago. And I'm loving that it's trending this year.
Here are some more examples of alternative necklines.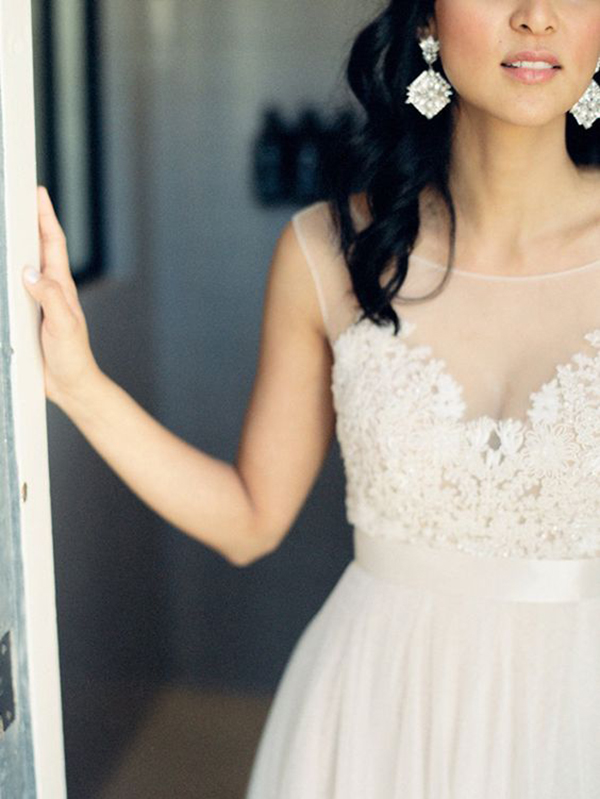 Something New: Standing Ceremonies
I've only photographed a few standing ceremonies over the years, and even fewer aisle-less weddings, but I love them! A crowd of people surrounding the bride and groom as they share their vows makes for some absolutely moving photos. Everyone feels so much more connected and engaged in the whole event compared to when they're sitting and observing.
And here's a fun byproduct of standing ceremonies: you'll save money not renting chairs.
Shelly and Blake had a standing, aisle-less ceremony last season. It was so cool to photograph. It felt like everyone was involved!
Here's some more standing ceremonies I found on Pinterest.
Something Borrowed: Mini Bars
Buffet isn't particularly new to weddings. Neither are bars, really. I've seen lots of candy bars and sweets stations. Pizza, on the other hand… Pizza is reasonably new. And poutine, hot dogs, and ice cream sundaes. Yummy!
Mini bars are an awesome touch for those more casual foodies out there. If the party is more important to you than the sit-down dinner and speeches, or if your day isn't scheduled like the standard wedding, this might be a great option for you.
Something Blue: Snorkel Blue
And finally, no trends article would be complete without colours. It's convenient that a very popular colour this season is snorkel blue.
Snorkel Blue is a very bold colour, but not one to be afraid of. It is very versatile. You can pair it with metallic and gold accents, or oranges, browns, greys, and creams.
Check out my 2016 trends Pinterest board for these and more!