I've shared my funniest moments from 2015, and now it's time for my favourite moments! These are the moments that burned a memory in my mind for the rest of the year. They might have made me smile; they might have made me tear up (but if you repeat that to anyone I'll deny it). They're sweet, they're cuddly, they're– Well, just look…
Allie and Brady's Surprise Cake
Allie thought there wasn't going to be a cake at her wedding. It was a surprise from her family! When Brady took her by the arm and lead her over to it she nearly cried.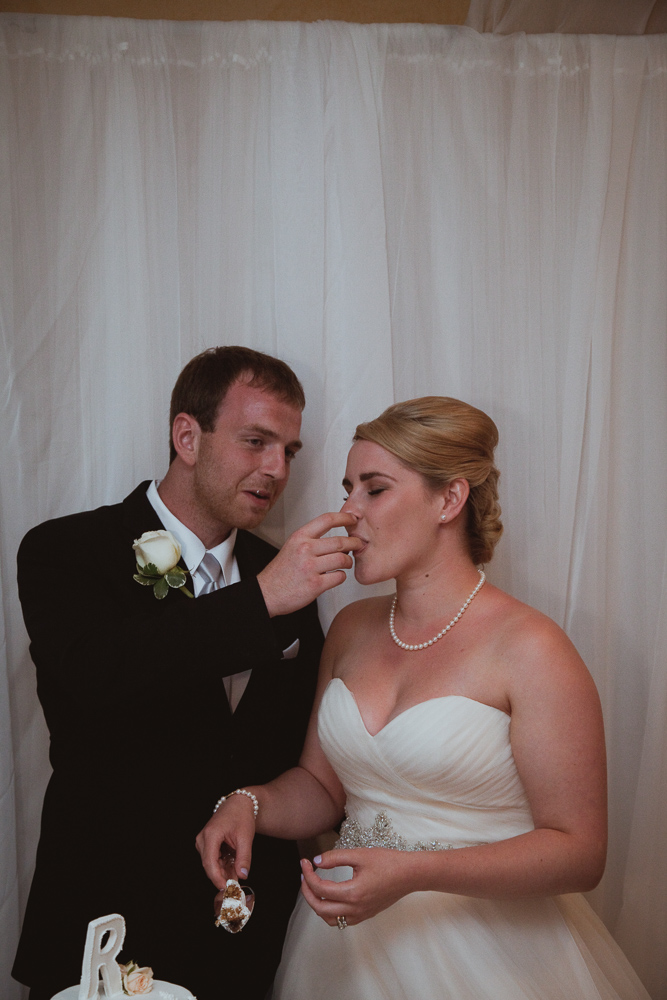 Jeff's Father's Message to Emiko
Emiko's family was in Japan for her wedding and unable to attend the ceremony. Jeff's father, who was walking Emiko down the aisle, took the opportunity to learn some Japanese and read a little something to Emiko and Jeff before giving her away. It was a really sweet, thoughtful moment.
Stef and Chris's Rainy Ceremony
They say rain on your wedding day is good luck. I don't know if that is true, but Stef and Chris's wedding turned out beautifully despite it. In fact, it rained right through the ceremony, and everyone acted as if they didn't notice. (Well, except the ring bearer. He definitely noticed.)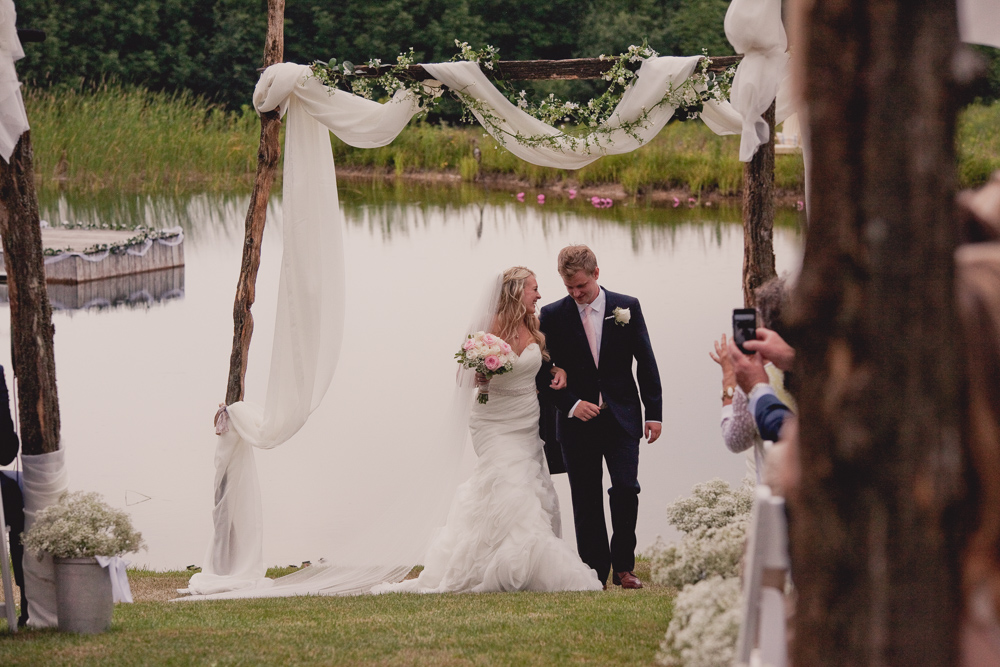 All the Fuzzy Wuzzies
Couples often ask if they can bring their dogs to sessions as if I'll say no, but my answer is almost always, "YES!" I love dogs. Even the loud, wild, shedding ones!
This is Farley. Farley does not like being apart from his parents. Whenever Farley started to whine at Jenn and Chris's engagement session I'd ask him, "What's the problem?!" He would then slam his hip against my leg, sit, and look up at me like I had saved his life. We were pals!
Pahko made an appearance at Allie and Brady's wedding. It was a lot for the little guy to take, but he was a champ about it. And he looked so handsome with his bowtie!
This little guy, Gus the Pug, has quite the 'tude! He just wants all the attention! But gentleman that he is, he invited Amy and Tom along for his photo session.
Megan and Mike's Rainy Ceremony
But you already talked about Stef and Chris's rainy ceremony! Well, I had a couple rainy ceremonies this season. Lucky for me, Megan and Mike decided to go on with the show! Megan didn't really seem to notice, and Mike made some priceless faces. Everything turned out just fine!
Sarah and Chris's Cheese Cake
Yes, cake also made the list twice! I love cake. And I love cheese. So I was particularly fond of Sarah and Chris's cheese cake. Take note, however, if you plan to replicate this idea, cheese is considerably harder to cut than your standard chocolate variety.
Shelly and Blake's Casual Ceremony
Shelly and Blake took the saying "Choose a seat not a side" to the extreme. In fact their family and friends (and dogs) chose to just gather in a big crowd for the ceremony. Most of them stood, and it was beautiful!