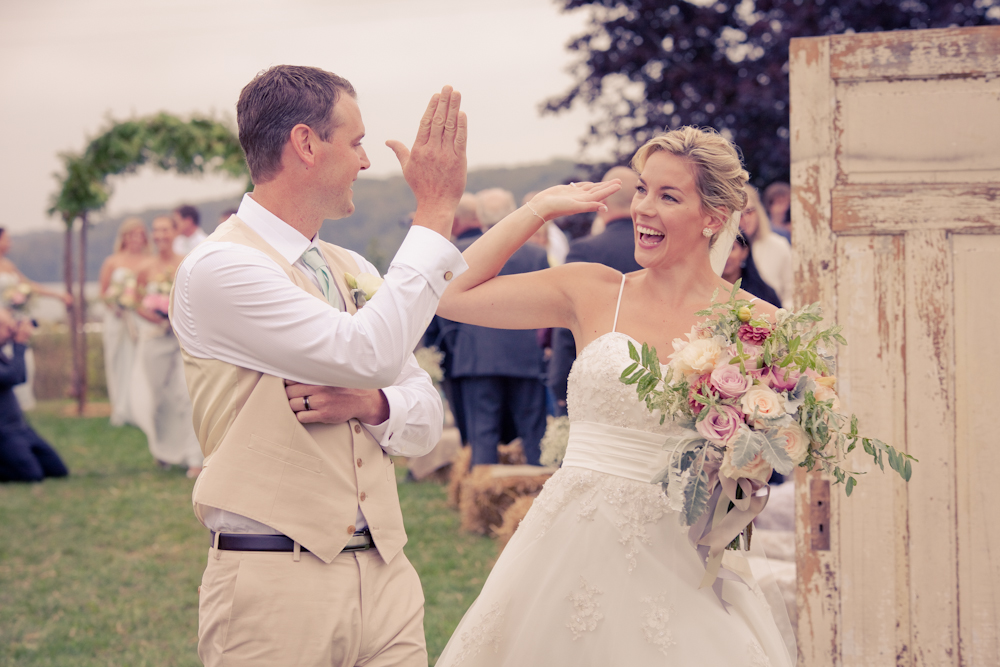 Hayley and Brent had a happy vintage wedding at a beautiful barn just outside of Allenford. It was a cool, overcast day. It had rained the night before, but the ground was dry, and from time to time the sun peeked out from behind the clouds to say hello.
As the ceremony came to an end family and friends gathered around them to congratulate them. Hugs, handshakes, and smiles were exchanged. Hayley and Brent breathed in the first few moments as a married couple with their newly-formed family. And just as they retreated to the shelter of the barn for reception, the clouds opened up and a sweet autumn rain covered the grounds. The skies held out just long enough for Hayley and Brent to say their I do's.
Congratulations Hayley and Brent! I hope you love your preview.