When you marry someone who is perfectly suited to you, there is no fear or nervousness. Though you might confuse your excitement for nervousness, you approach the day with confidence. It's just another amazing day spent with your favourite people in the world. This was the case for Brenna and Jordan! Their Vaughan wedding was filled with sweet details, love and laughter, and just a little bit of ridiculousness.
The First Look
Brenna wore a set of fake teeth for their first look. I was so thrilled with the reveal, but true to form Jordan remained calm, cool, and collected. I, however, was on the verge of happy tears. Jordan carried this attitude through the whole day. Standing quietly by Brenna's side, observing and enjoying every moment of the day, and taking it all in.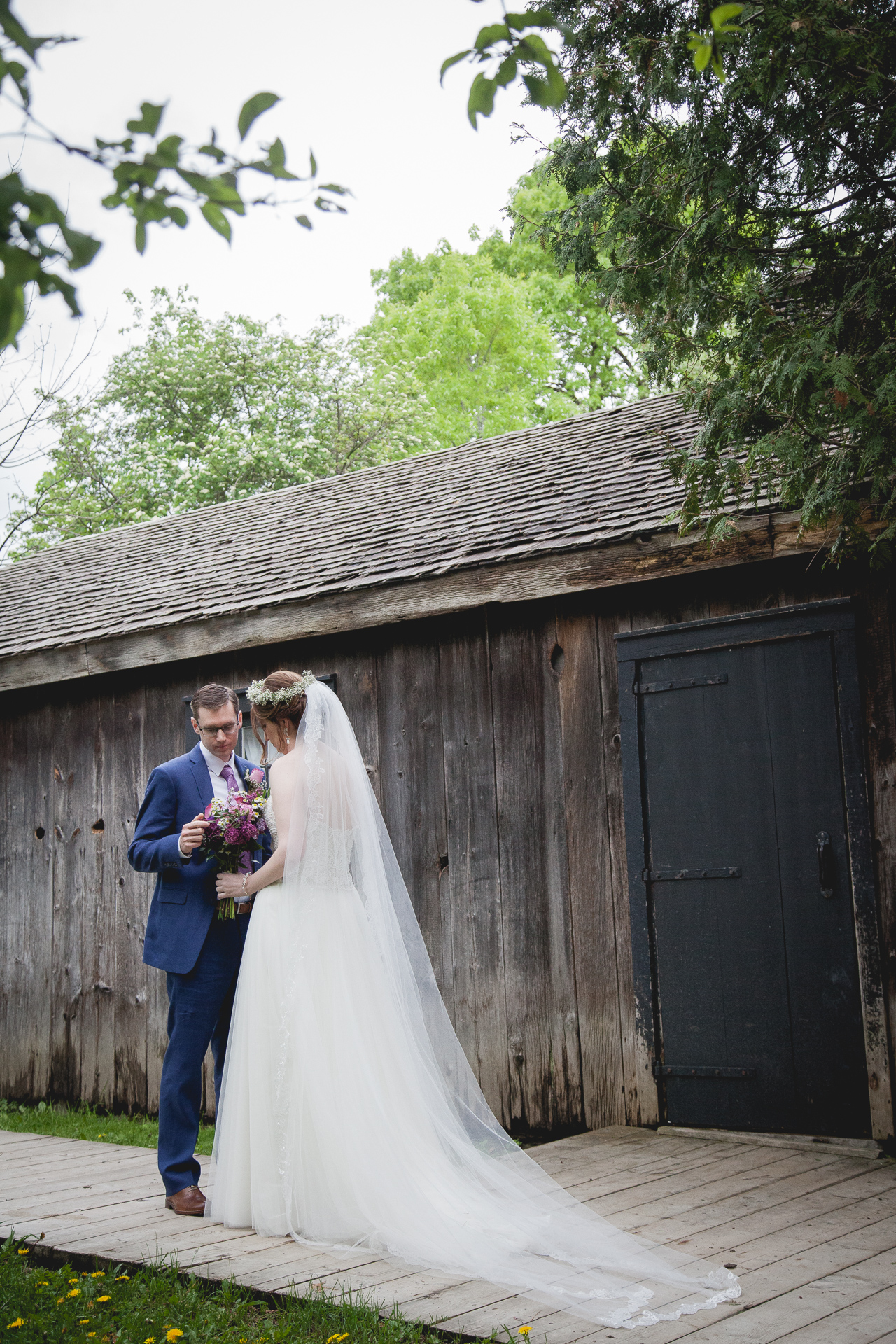 The Ceremony
Each of Brenna and Jordan's family members and friends had the chance to hold their wedding bands as they entered the small church at Black Creek Pioneer Village. They would hold each ring in their hands, warming them with their love and saying a quiet prayer or wish for their marriage. In the same way, their ceremony was so beautifully simple and complete.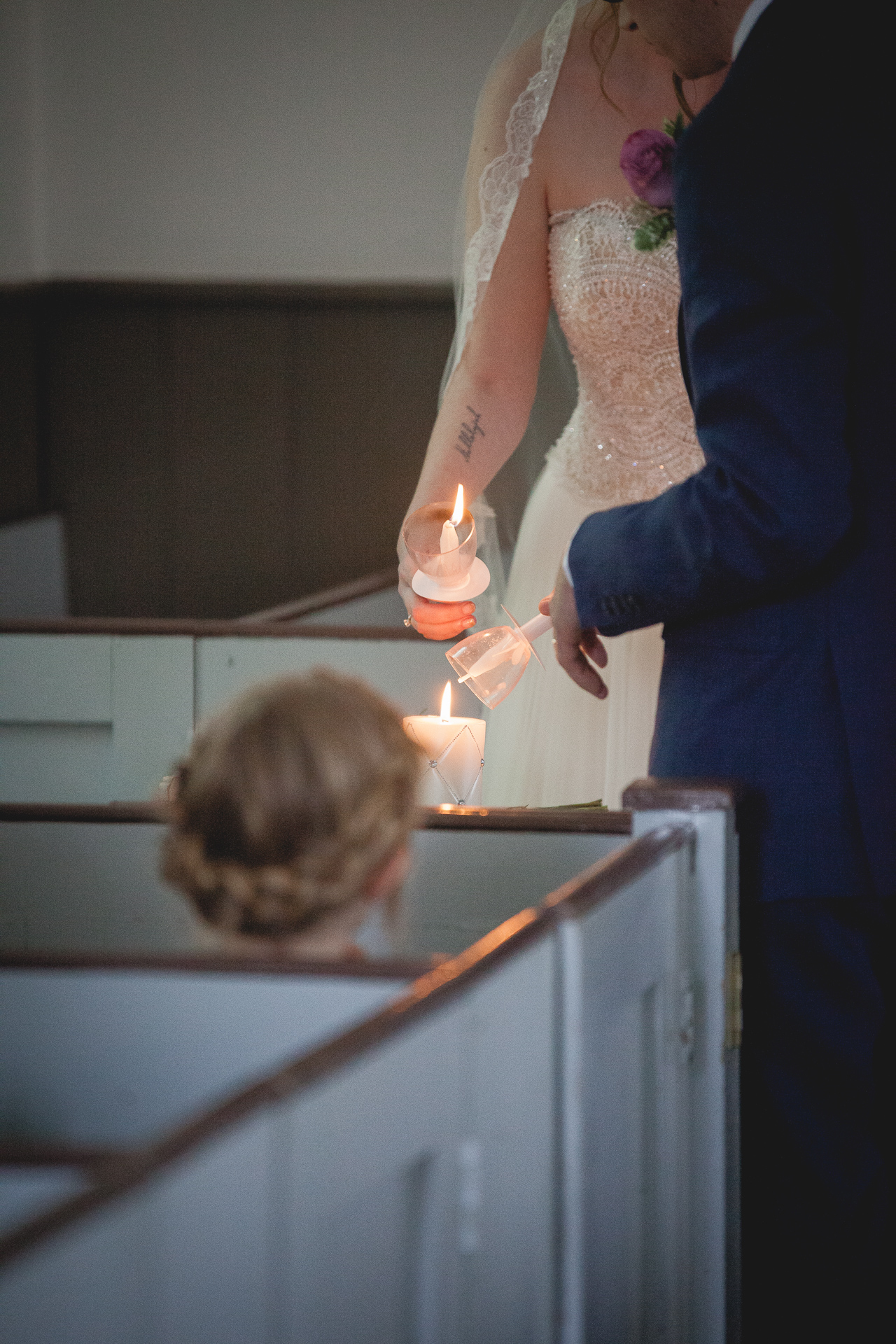 The Bridal Party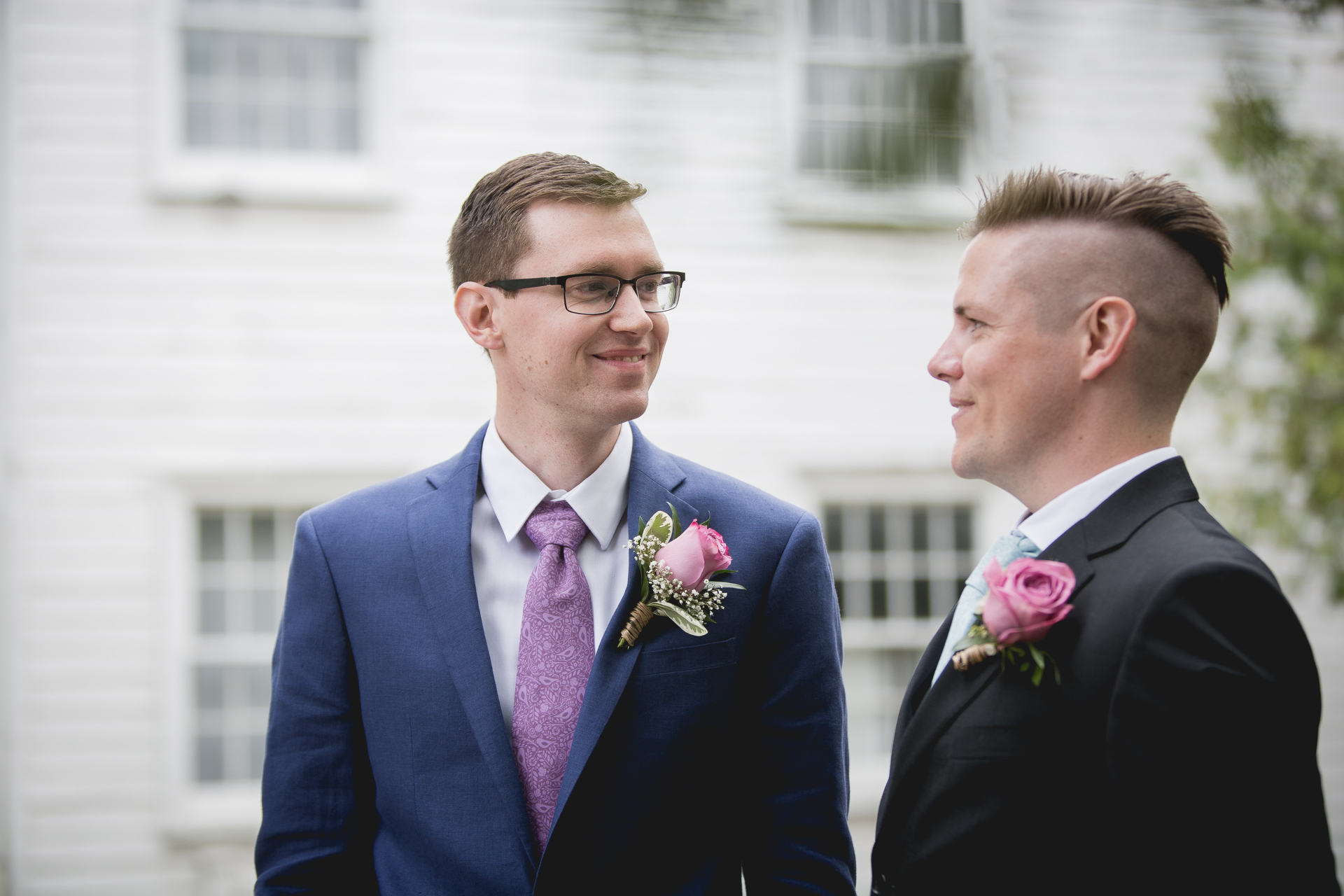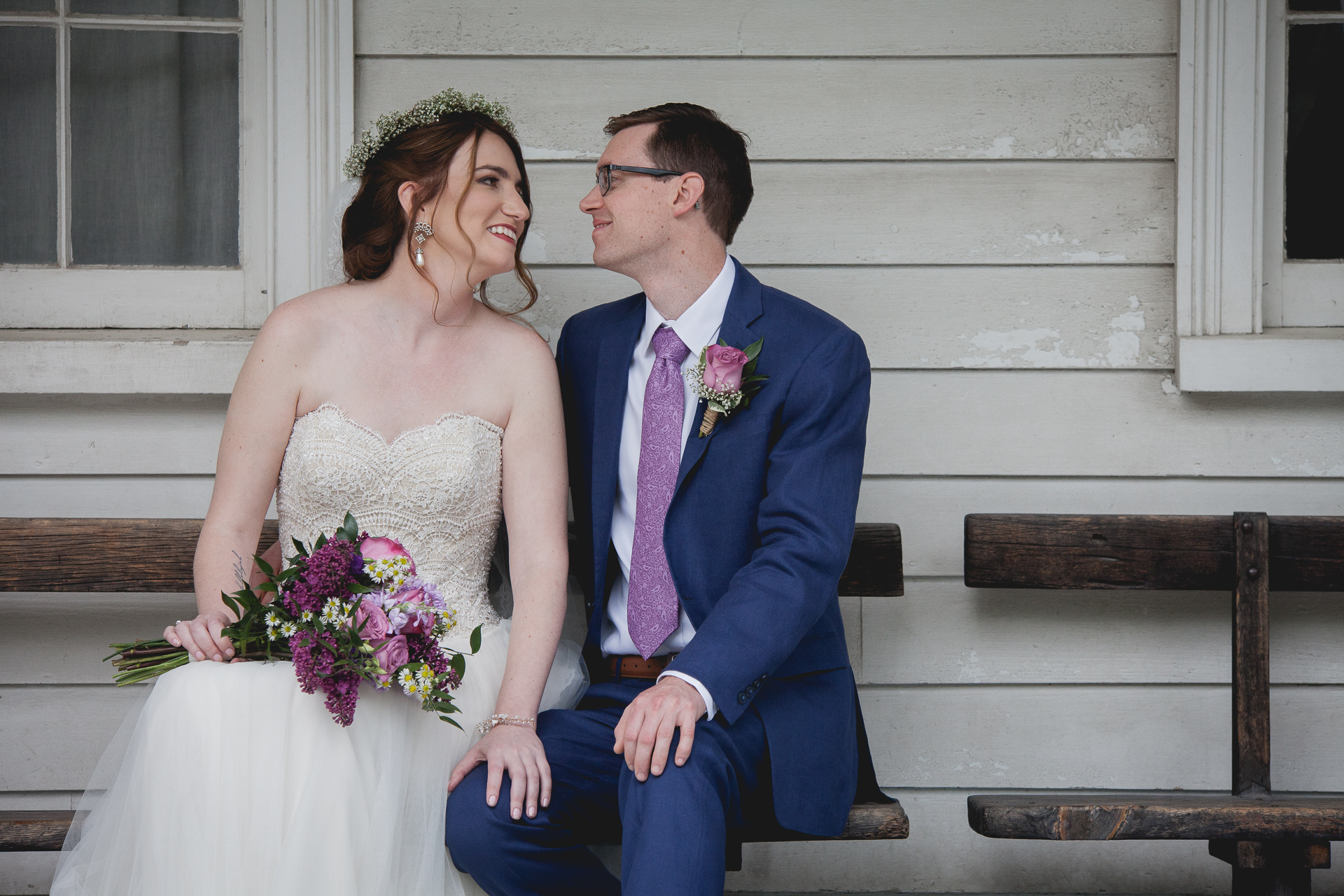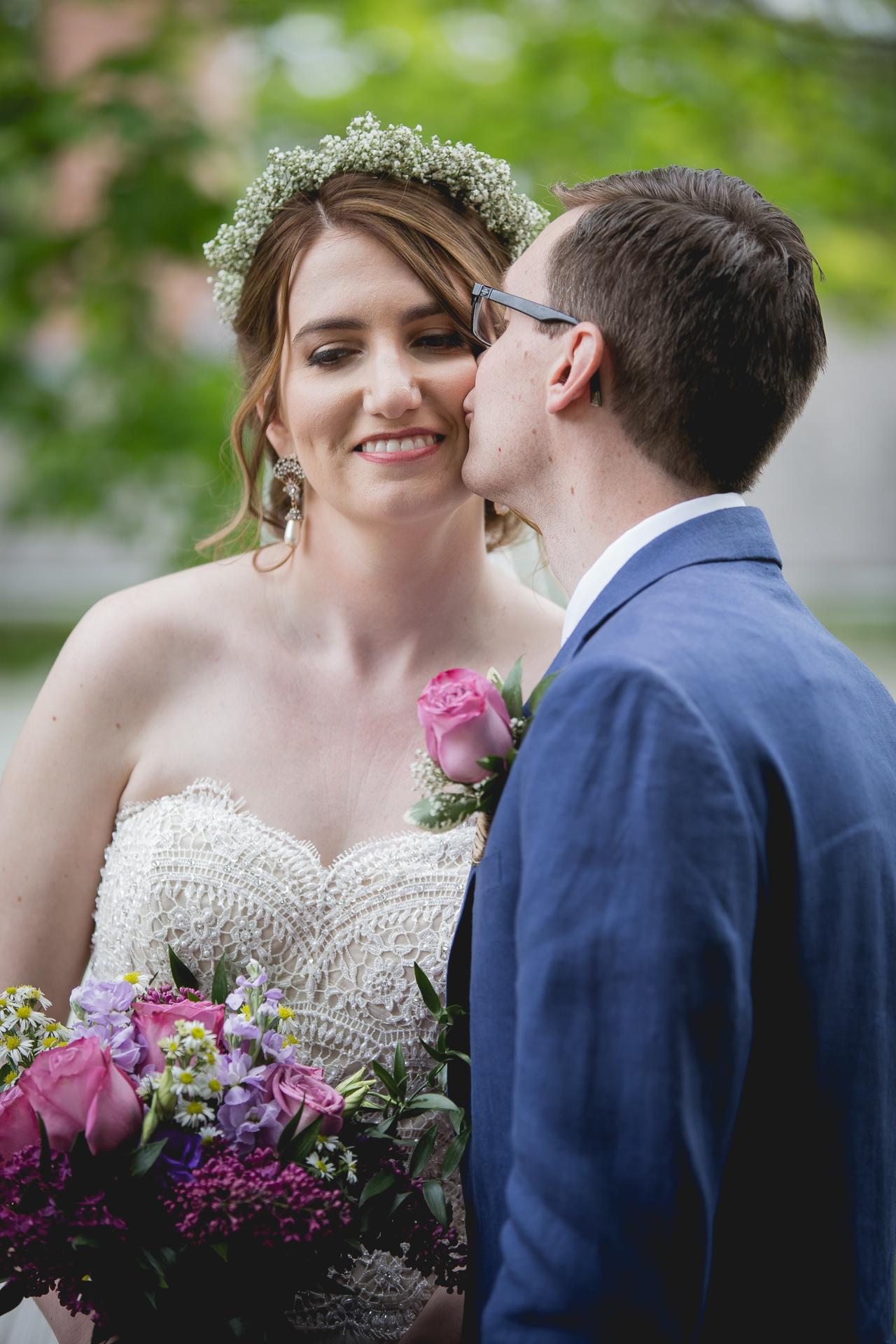 The Reception