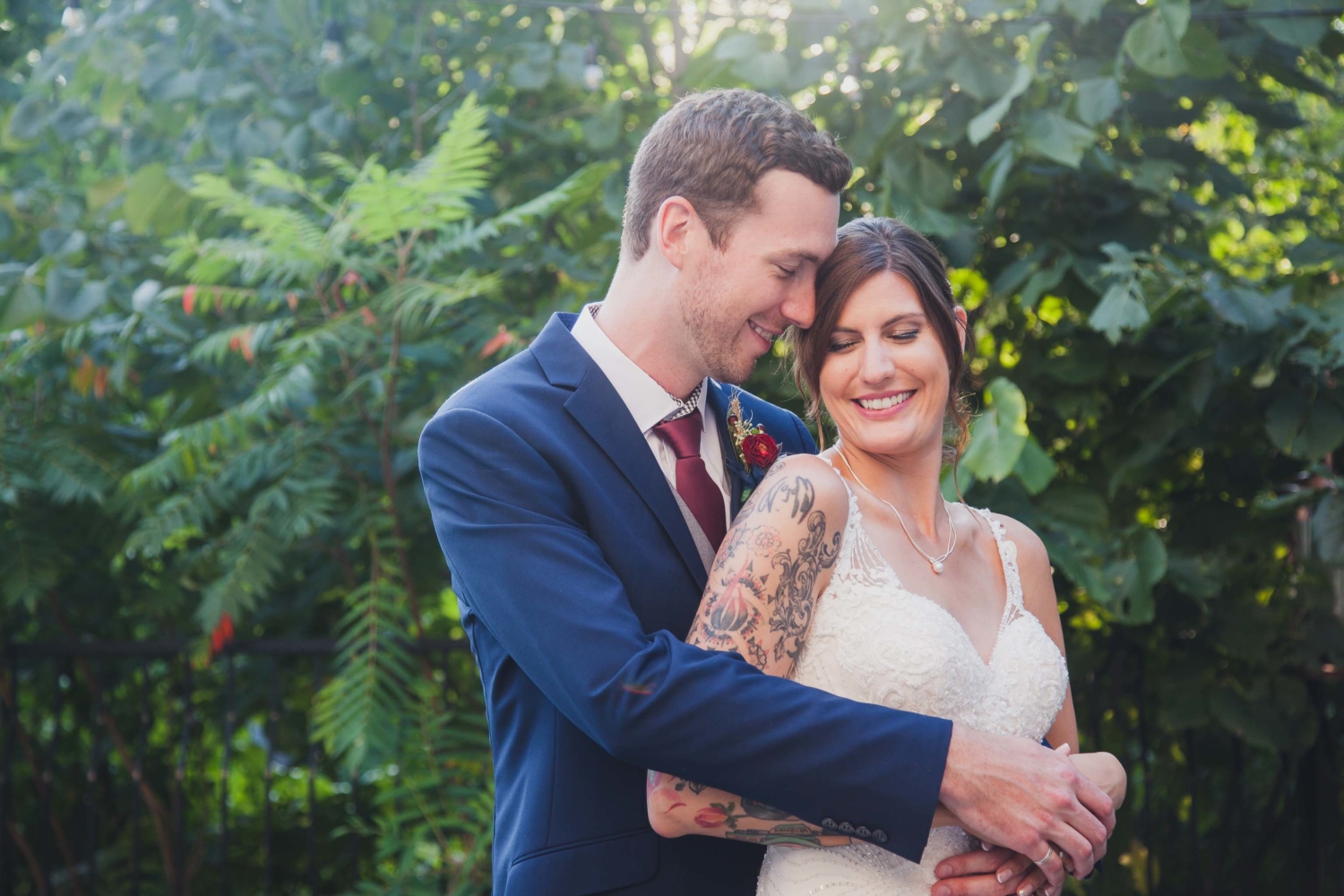 Jess and Steve met in university when a mutual friend hosted a potluck a few doors down from their respective apartments. When everyone was eating, and in the middle of conversation, someone interrupted Jess. She quieted down, but Steve leaned forward in his chair and asked her to continue. Jess thought it was really sweet that someone was paying attention, but especially because it was Steve.
When I imagine this story, I imagine that Jess and Steve are exactly the same as they are today. That Jess is a young woman totally smitten with this quiet and focussed guy, Steve, who can't take his eyes off her.
The Ceremony
The Wedding Party
The Creatives
Walter's Falls Wedding Photography
The Falls Inn and Spa at Walter's Falls is one of my favourite locations to photograph a wedding. The romantic and intimate inn is just more beautiful set on a waterfall. How much more romantic can you get? If you're lucky enough to be planning a wedding here, reach out to me! I'd love to chat with you about photography. Click right here to set up a consultation.
Venue is The Falls Inn and Spa at Walter's Falls
Florist is Memorable Designs
Makeup Artist is Locks and Manes
Officiant is Ruth Henrich